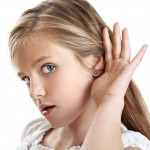 Improve social ability
Social communication skills allow us to interact with others through listening, speaking and attention to numerous details as we engage in the art of conversation. Through 1:1 and group work in learning to begin, continue and end a conversation, we support our clients to build understanding and use of cultural social communication nuances, body language and facial expressions. It is important for our clients to understand when interrupting is acceptable and when not, as is also true for being aware of monologuing. Our clients on the autism spectrum or with Asperger's Syndrome are not alone in needing to address social communication challenges. We also work with individuals from other cultures.
---
Interactive Metronome Program (IM) provides a focused and systematic way to exercise motor planning and sequencing capacities within the brain.