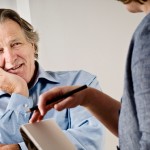 Improve emotional stability and self-regulation
Emotional stability and self-regulation relate to resilience. Our aim is to assist our clients to develop resiliency as this relates to flexibility and a feeling of centeredness in operating in a sensory, perceptual and cognitive world.
---
Auditory- and Visual-based programs for people with difficulty regulating attention, concentration, and memory, or with other information processing, reading or learning difficulties, emotional or behavioral problems, or delays in speech and language development.